KIDS' HIGH ROPES COURSE
New at KristallTurm®: The High Ropes Course just for kids! Instead of integrating the kids' course only as the lowest level in a High Ropes Course, it is also possible to build it as a stand-alone highlight for kids of all ages. For this we offer two different sizes, depending on the capacity. The kids' course has a height of 3.8 m with the platforms installed at about 1 m so that parents can still comfortably accompany their children from the ground. As a final highlight, a zip line of 10 m is installed at the end of each course.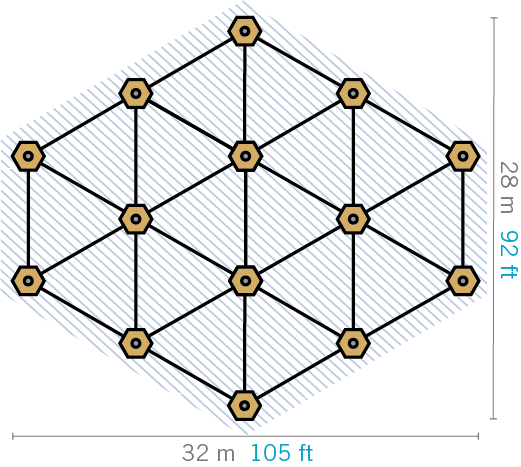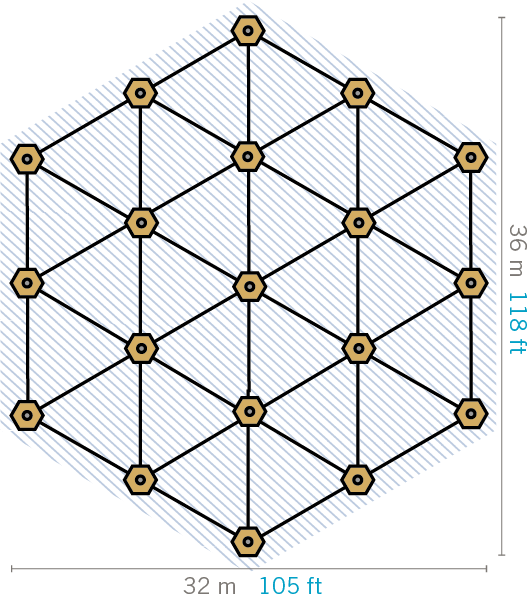 Version L

Version XL


Levels
1
1

Space
640 m2


6889 sq ft

900 m2


9688 sq ft


Capacity
33
52

Elements
25
40

Staff
2
2
SAFETY SYSTEM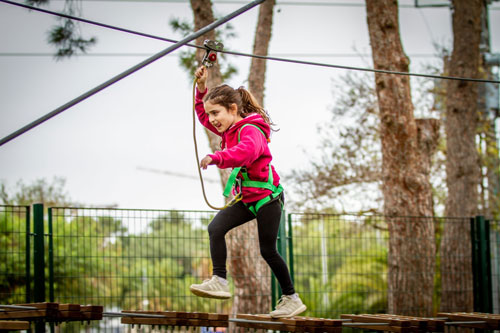 For the kids' course the KOALA Pouliz continuous belay system is used, which is easy to handle for children. Therefore kids can just run through the climbing elements without supervision and are secured from start to finish. The belay system prevents unintentional unhooking and thus ensures additional safety.
The Pouliz system is connected to the full-body harness for children with a length-adjustable lanyard, which also allows it to be combined with different harnesses. An emergency release allows the system to be easily opened by guides.
CUSTOMIZATION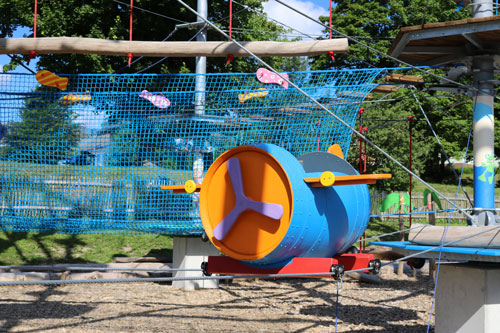 On request, the free-standing kids course can be planned and adapted entirely according to your wishes. For example, theming or own ideas for climbing elements can be implemented individually. Please contact us for further information and individual advice.