ACCESSORIES
Whether it is the Children's Playground, High Ropes Course, Bouldering Facility, or outdoor Fitness Course, KristallTurm® offers the right accessories for every attraction. We manufacture the matching seating, tables, loungers, and much more for your leisure facility and are happy to fulfill your design desires. In addition to the seating and tables, we also offer information boards, signposts, and pavilions in various designs. Matching our Playground equipment or the High Ropes Courses, we build our furniture from larch and robinia wood. This makes them very weatherproof and durable.
OUR Accessories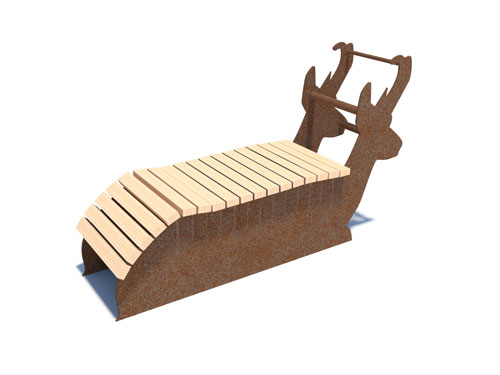 Seating Arrangements
Benches and tables for groups and individuals in wood and steel construction. The size can be flexibly adapted to any surface and requirement.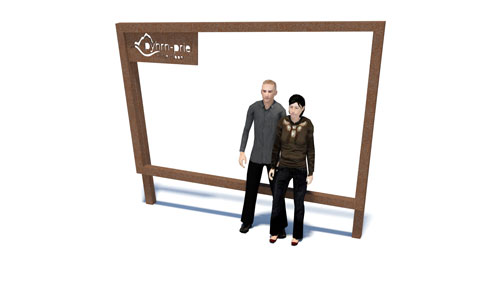 Photo Frame
The Photo Frame offers your visitors the opportunity to take an individual souvenir photo of an unforgettable visit at your park, ski resort, or leisure arena. It also offers the additional benefit of animating your social media channel. We manufacture it individually from different materials like steel, corten steel, or wood. An individual branding is also possible.
Information boards and signs
We offer frames for signposts or information boards on theme paths. The boards can be equipped with roofing or a glass cover, and are therefore protected from rain or snow. Straight information boards for theme trails, in parks or on forest paths can be placed in a highly visible, and at the same time, protected position.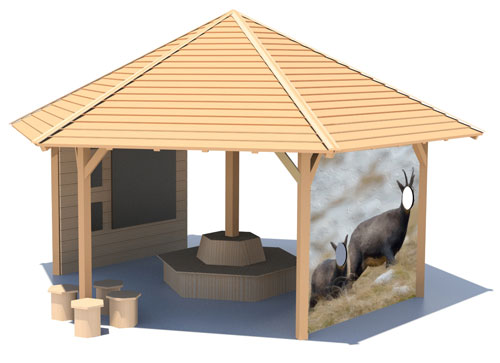 Pavilion
The Pavilion is very versatile. Depending on the requirements, it can be built according to individual needs. The pavilion is often used as a covered seating area in children's playgrounds or parks. The closed pavilion can also be used as a ticket office for attractions that require entrance fees, or as a storage facility for equipment.
Log cabin
The log cabin is the ideal addition to your High Ropes Course or climbing park. Whether as a ticket booth, storage facility for equipment or as a snack bar, the hut enhances any recreational area. Thanks to its robust and rustic character, it blends harmoniously into its surroundings. But also as a garden house, small private wellness oasis or children's playhouse it leaves nothing to be desired.
Flower Pots
Flower up you playground. Every playground needs some decoration to make it more attractive. A good and easy option are flowers and we offer you the perfectly fitting flower pots. They can be combined easily with any other accessories to make your playground unique.