Playgrounds
KristallTurm® manufactures Playgrounds for all age groups in a wide range of creative and innovative Playground Equipment. Swings, slides, seesaws, different types of play towers, play houses, and many other wooden playground equipment are available for your project. We attach great importance to quality and the highest safety standards. Therefore, all Playground Equipment is planned and implemented according to the European Standard EN 1176, which means that it meets the requirements for public playgrounds. The Playground Equipment is mainly built from robinia wood to guarantee high durability.
Various areas can benefit from our Playground Equipment, such as restaurants, swimming pools, parks, kindergartens, and schools. To meet their requirements in the best possible way, we plan our playgrounds according to individual preferences and conditions. The playgrounds can be ideally extended with an Adventure Trail, a Bouldering Wall, or a Fitness Course to increase the range of activities for all age groups.
playground equipement
Swings
We offer swings in various designs and for every age group. The basic frame made of robinia wood can be produced in different sizes and combined with different swings (e.g. nest swing, toddler seat, strap seat, and many more).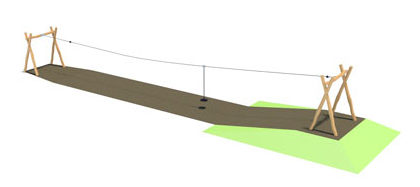 Flying Fox
A flying fox includes a cable car that starts on either a launch pad or a hill to fly from one side to the other.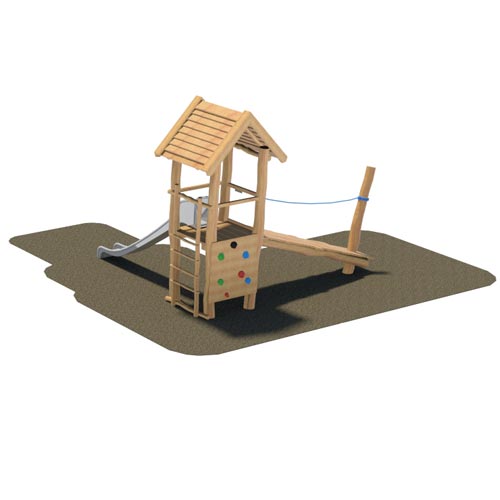 Play towers
Our play towers can be individually designed. Different platform sizes, heights, and add-on elements are available. Towers can also be combined with different connecting elements.
Play houses
Our play houses are available in several variations, which can be individually designed. We are also happy to produce a model according to your preferences. The play houses are ideal for small children, as a retreat and for playing hide-and-seek.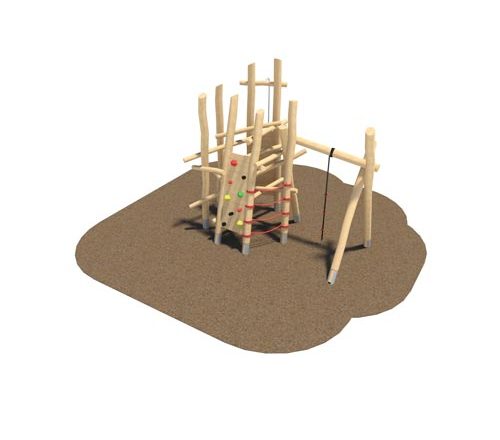 Climbing frames
Preconfigured systems are available for our climbing frames. However, we are also happy to manufacture them individually according to your preferences.
Seesaw
A seesaw should not be missing on any playground. We offer a wide range, from mini seesaws for the very young to designer seesaws for four people.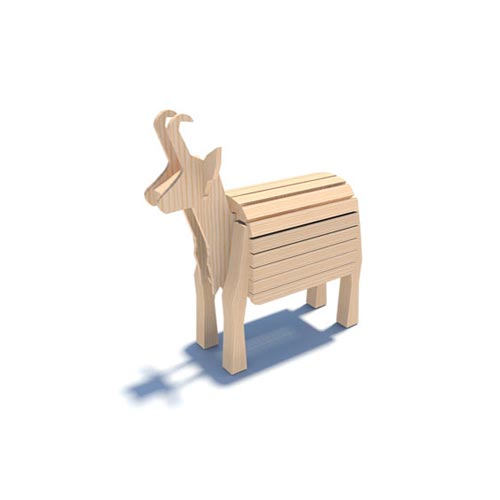 Wooden animals
Wooden animals can be manufactured in different designs, according to your preferences.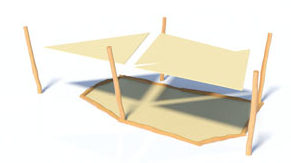 Sandboxes
We offer sandboxes in different standard variations. Additionally, with tree-trunk or palisade edging, any shape and size can be designed.
individualization
Whether it is the Playhouses, Adventure Trail, or Climbing Tower, our creative minds plan every playground and play equipment individually. In close cooperation with our customers, we adapt each playground to its surroundings. In this way we design a creative playing area that takes into account the wishes of all users as well as the conditions of the location. We try to adapt ropes course elements as playground equipment in order to animate the children to various movement patterns. Thus, new and extraordinary compositions are created, which make your playground something unique. On request we design play areas with different themes, for example pirate ship, forest, or fairy tales. New constructions are developed continuously, such as a water playground, a marble run, or a large adventure playground with climbing towers up to 9 meters high, which are connected by various balance elements.