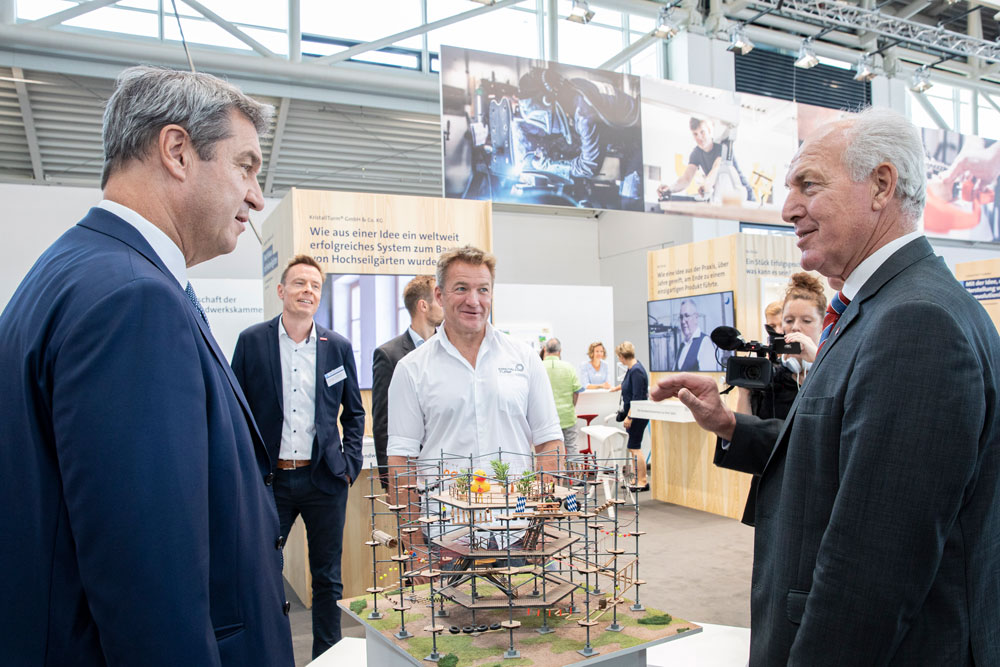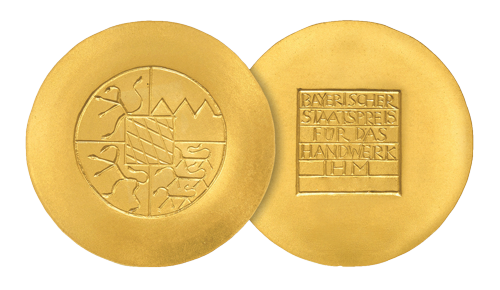 WE WON!
As part of the International Crafts Fair, KristallTurm® received the Bavarian State Award 2022 for the development of a 3D configurator.
Bavarian state award 2022
As part of the IHM (International Crafts Fair), the best ideas from the craft sector are honored with the Bavarian State Awards every year. The prize is awarded for special creative and technical achievements. In terms of technical performance, KristallTurm® was able to convince the jury with its 3D High Ropes Course configurator, which customers can use to create and configure their own High Ropes Course. With this program customers have the opportunity to view their individual High Ropes Course from all sides, add the parts they want or color the tower and receive a suitable offer. KristallTurm® is constantly developing the configurator and soon there will even be a profit calculator that provides information about the costs and income of each system.
The winners came together in a festive setting on Friday, July 8, 2022 at the Munich Exhibition Center for the official concession of the federal and state prizes. The awards for the Bavarian State Award were presented by Dr. Markus Eder, Head of Department for SMEs, Crafts, Trade and Freelance Professions in the Bavarian State Ministry for Economic Affairs, Regional Development and Energy.
The Bavarian State Award for special creative and technical achievements in the trade has been awarded by the Bavarian Ministry of Economic Affairs since 1952. This year, the award was given to a total of 22 exhibitors at the Internationale Handwerksmesse – eleven in the field of design, eleven in the field of technology.
The entire KristallTurm® team is very happy about this award.